OUR VALUES
We passionately pursue innovation, we conduct our work with pleasure in order to make our stakeholders happy. We give great importance to R&D and P&D, and we complete our work in a planned and systematic manner by paying attention to the priorities of the region and country that we are in.
We are a team of solution-oriented, innovative, reliable and tolerant players who are respectful to different cultures and opinions.
We are a management team who care about development and correct evaluation of our team. We reward success, we treat everyone equally, work transparently, we respect our staff, and we support a social and pleasant working environment.
Ensuring customer loyalty depends on providing solution based thinking for our customers, creating a competitive advantage for them and focusing on the continuity of our cooperation without compromising our ethical principles.
One of our core value is to create social awareness around all natural resources, particularly water resources to support a sustainable environment which is necessary for the quality of life for all future generations.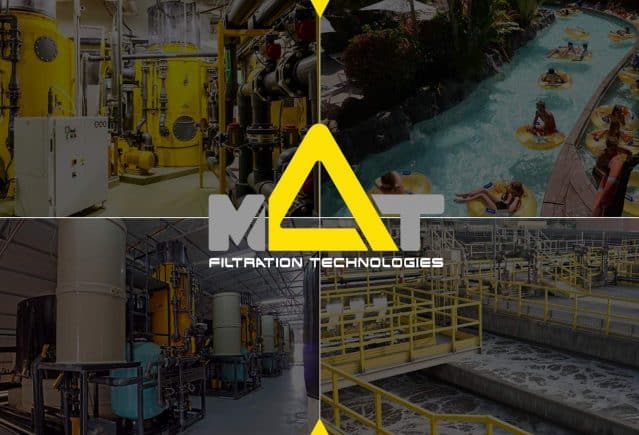 OUR VISION
Our vision is to leave our legacy on earth with technological solutions which safeguard water for life and gives value to the environment for sustainable life.
OUR MISSION
Developing, manufacturing, installing, commissioning and maintaining high technology water filtration systems for customers that care about natural resources and life. With our innovative solutions and our happy and qualified employees we are committed to achieving unconditional customer satisfaction.
MANAGEMENT POLICIES
Policy of General Management
Policy of Decision Making
Policy of Human Resources
Policy of Quality
Policy of Environment
Policy of HSE
Policy of Financial Affairs and Financing
Policy of Marketing and Sales
Policy of Purchasing and Supply
Policy of Customer Relations
Policy of Production Management
Policy of R&D and Design
POLICY OF GENERAL MANAGEMENT
In order to improve the quality of life for all our stakeholders, in line with the priorities of our company to create leaders:
Who work proactively, capable of risk analysis and risk management in every activity that they carry out
Who are fast, accurate and timely in their decision-making
Who are capable of using initiative within the framework of their qualifications
Who are open to innovative and solutionist ideas of their employees
Who are capable of teamwork, caring about innovation and free thinking
Who are capable of working with different cultures
Who can provide environmental sustainability and conditions that will not harm human health
Who are systematic, data-oriented and capable of analyzing
Who are capable of acting jointly with all stakeholders as a reliable business partner with the principle of «Win-Win».
Who have the ability of leadership and can coach people into becoming leaders themselves
These kind of leaders ensure the sustainability of an agile organization.
POLICY OF DECISION-MAKING
All our employees who will make decisions, have the initiative to do so:
By taking into account the company's strategies, interests and policies,
With a proactive approach,
In the subjects of which he/she is an expert,
In all matters determined in his/her duties, powers and responsibilities.
In line with this policy, everyone is under an obligation to develop their ability to take initiative action
POLICY OF HUMAN RESOURCES
It is the policy of our Human Resources department to operate in line with the Strategic Objectives of the Company;
To keep our employees happy ensuring high levels of job satisfaction and a high sense of corporate belonging,
To help them constantly discover their potential talents and develop their skills, as well as them as a person,
To have a fair wage management system which is based on performance,
To honour and reward the employees who add value to the company,
To be a globally attractive company, where its employees are proud to work, and the company is preferred by potential employees,
To focus on the balance of "successful company/ happy employees" with strategic human resources management and to be a company with integrated human resources systems based on goals and qualifications.
POLICY OF QUALITY
To add value to our clients' work with the ability to produce alternative solutions to our clients' needs with high quality products (design, mechanical and electrical engineering, architecture, product range with different biological parameters, technical consultancy), sensitivity towards life and health and timely project delivery,
To always have the right dialogue and good relations with the clients, to resolve possible complaints quickly with satisfactory results,
To fulfill all occupational health and safety legal requirements, considering the health of our employees,
To ensure the protection of the intellectual and property rights of our clients and suppliers,
To act flexibly in terms of services, to provide quality service in compliance with legal and all other conditions in a timely and friendly manner, in the highest standards,
To improve all processes that affect product and service quality and the introduction of innovations,
To closely follow the developing technology, to make the necessary investments and to guarantee continuous development with the training and participation of employees
POLICY OF ENVIRONMENT
To minimize the pollution and damage to the environment by controlling the factors that may cause environmental pollution,
To fulfill conformity obligations by following the relevant laws and regulations,
To minimize our impact on the environment by using the best possible technology during our operational activities,
To improve the environmental performance due to the continuous improvement of the environmental management system,
To reduce and/or prevent waste and environmental pollution with sustainable resource use,
To be a company that practices the protection of environmental factors together with product quality and reduced unnecessary resource use in line with our constantly developing system,
To undertake to plan and follow our environmental guidelines that we have determined.
All employees of the organization, especially the Board, are responsible for monitoring and continuously improving the efficiency of the Environmental Management System.
POLICY OF HEALTH AND SAFETY
To take measures to eliminate or minimize OHS risks,
To comply with the applicable OHS legislation and administrative regulations,
To continuously improve the OHS Management system,
To ensure that all our employees are aware of their OHS responsibilities and receive the necessary training to ensure their participation together with employee representatives,
We are committed to providing safe working areas and methods through the maintenance and protection of facilities and equipment, to prevent occupational safety risks for our employees,
We are committed to providing safe and healthy working conditions to prevent work-related injuries and deterioration of health.
POLICY OF FINANCIAL AFFAIRS AND FINANCING
To maximize the value of the business by ensuring that company resources are used effectively for the right cause, at the right time and in the right amounts, in order to compete in market conditions,
To ensure that the information is reliable, accurate and true for both practitioners and users of financial statements by determining the accounting standards of the company according to the standards of the country where it is located,
To ensure that financial information is consolidated and reported,
To ensure that the relevant department act according to these budgets by ensuring that the company's budgets are issued, and to direct the departments to adhere to their set budget,
To ensure that the work is carried out with the support from the relevant organizations, in line with the requirements of the business,
To ensure that all cash transactions of our companies are periodically planned and updated,
To comply with applicable laws, regulations and statutes.
POLICY OF MARKETING AND SALES
By supporting our sales activities, which are the starting point of our process, with design and R&D studies;
To determine the target markets on the basis of the product that can be supplied and according to market demands, taking into account the political, economic situation and future of the country,
To provide appropriate engineering solutions and services by categorizing according to the characteristic behavior of the clients within the target market,
Pricing according to the win-win principle in line with the market goals,
To focus on total profitability with turnover and profit-based operations,
To make technical connection with suppliers in order to make correct pricing,
It is our Marketing and Sales Policy to ensure the continuity of customer satisfaction and loyalty.
POLICY OF CUSTOMER RELATIONS MANAGEMENT
It is our priority to establish a relationship of trust with our customers in respect to different cultures in all communications. Regarding to this;
For the sustainability of our sincerity with our customers, to master all information with the principle of confidentiality, to renew this information securely stored in information systems with the CRM-Customer Relations Management System,
To carry out various activities and one-on-one customer visits in order to keep our relations with our customers well maintained,
To ensure the sustainability of customer loyalty, paying attention to after-sales service and improving our processes by considering customer feedback is important,
It is our Customer Relationship Management Policy to act according to the understanding that everyone who visits our company is worthy of "MAT Hospitality".
POLICY OF PURCHASING AND SUPPLY
To research new suppliers and try to develop existing suppliers with an approach of quality in order to realize a more efficient production,
To continue working with approved suppliers we currently work with, with the payment terms that we want, and to have them keep a stock for us in order to shorten the supply period of the products we regularly purchase,
To analyze the demands from production and determining the equipment that we constantly purchase on an annual basis, taking into account the stock turnover. Analyzing high-volume purchases and trying to reduce logistics costs and lead times,
To work with suppliers who are specialized in their fields, who are honest, who care about R&D and who have achieved international standards in order to be able to manufacture on time with high quality is our Purchasing and Supply Policy.
POLICY OF PRODUCTION MANAGEMENT
To produce products with the desired quality, on time and in the right amount, taking into account customer satisfaction,
Within the framework of occupational health and safety, to continue production with the goal of «Min Loss / Max Efficiency» based on overall quality,
To continue working with experienced personnel, using technology, advanced machinery and equipment, at every stage of production, which are suitable for our company,
To encourage teamwork, communication, rewarding and training activities in order to continuously improve the production process,
To address issues with long and permanent solutions instead of short-term solutions in production activities.
POLICY OF RESEARCH AND DEVELOPMENT
In order to be competitive and different;
To identify the needs of the customers and the industry that are currently not in the market place,
To design the identified needs and products by supporting them with creative ideas,
To make the designed products usable and manufacturing them using innovative technologies,
To ensure that the excitement of innovation and differentiation of products is the approach of each employee.